A glass of Rioja can transport you to the sun-drenched vineyards of Spain, with its vibrant flavours, rich aromas, and elegant structure.
But for those who have developed a love for this classic Spanish red and are eager to discover other wines that can evoke the same sense of pleasure, there are plenty of options out there.
In this blog post, we will explore five wines similar to Rioja that you should definitely try:
1. Ribera del Duero
2. Priorat
3. Chianti Classico
4. Syrah from the Northern Rhône
5. Malbec from Argentina
Each of these alternatives offers a unique taste experience that can rival or even surpass the enjoyment of a fine Rioja. So let's dive in and see what makes these wines so special.
1. Ribera del Duero
The Spanish Competitor
If you're looking for a wine that shares its heritage with Rioja, look no further than Ribera del Duero. Hailing from the same country, this Spanish red wine is produced in the region of Castilla y León, just a few hours' drive from the Rioja region.
The key grape variety in Ribera del Duero is Tempranillo, the same grape used in Rioja, which goes by the local name of Tinto Fino or Tinta del País.
Rich and Full-Bodied
Ribera del Duero wines are known for their rich, full-bodied character, with intense dark fruit flavours, firm tannins, and a long, satisfying finish. The wines often have notes of blackberry, cherry, and plum, accompanied by hints of chocolate, leather, and spice. The wine's complexity and structure make it an excellent partner for hearty meat dishes and aged cheeses.
2. Priorat
A Spanish Gem
Another Spanish contender for Rioja lovers is Priorat, a small but highly acclaimed wine region in Catalonia. Priorat produces powerful, full-bodied red wines made predominantly from the Garnacha (Grenache) and Cariñena (Carignan) grape varieties, although some producers also include Cabernet Sauvignon, Syrah, and Merlot in their blends.
Minerality and Depth
What sets Priorat apart is its unique terroir, characterized by the region's famous llicorella soil – a mix of black slate and quartz that imparts a distinctive minerality to the wines. This minerality, combined with the intense fruit flavours of the Grenache and Carignan grapes, creates a wine with exceptional depth and complexity. Expect flavours of black fruit, licorice, and balsamic, with a velvety texture and firm, yet smooth tannins.
3. Chianti Classico
Iconic Italian Red
For those who prefer an Italian touch, Chianti Classico is an excellent option. This historic wine region in Tuscany produces some of Italy's most iconic red wines, made primarily from the Sangiovese grape. While Chianti Classico may not share the same grape variety as Rioja, it shares a similar old-world charm and elegance.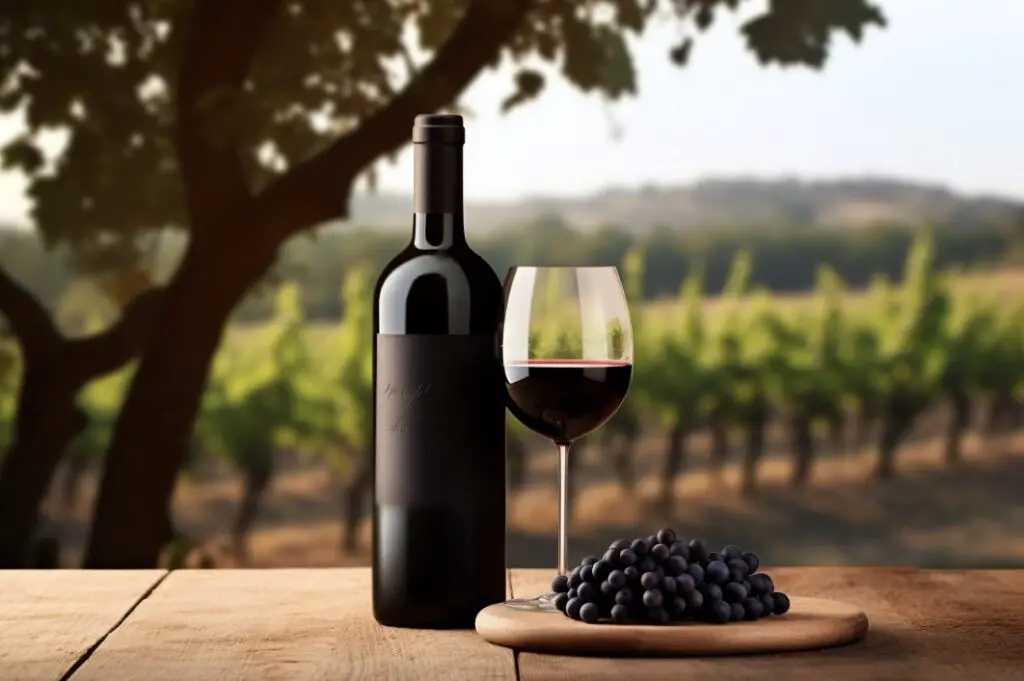 Earthy and Elegant
Chianti Classico wines are known for their bright acidity, medium body, and earthy, rustic character. The wines typically display notes of red fruit, such as cherry and redcurrant, alongside hints of tobacco, leather, and floral undertones. The lively acidity and moderate tannins make Chianti Classico a versatile food companion, pairing well with everything from pasta dishes to grilled meats.
4. Syrah from the Northern Rhône
The French Connection
For a taste of France, try a Syrah from the Northern Rhône. This region is home to some of the world's most celebrated Syrah wines, which are known for their intense flavours, firm structure, and age-worthy potential. While Syrah may be a different grape variety than Rioja's Tempranillo, the two wines share a similar weight and complexity that will appeal to Rioja fans.
Savoury and Sophisticated
Northern Rhône Syrah wines are characterized by their savoury, meaty flavours, with notes of black fruit, pepper, and olive tapenade. The wines have a firm tannic structure and a lengthy finish, making them the perfect accompaniment for rich, slow-cooked meat dishes and hearty stews. Look for appellations like Hermitage, Côte-Rôtie, and Saint-Joseph for some of the best examples of Northern Rhône Syrah.
5. Malbec from Argentina
New World Adventure
If you're in the mood for a New World wine, consider a Malbec from Argentina. While Argentine Malbec may be a world away from Rioja in terms of geography and grape variety, it shares a similar bold, full-bodied character that can satisfy the palate of any Rioja lover.
Plush and Powerful
Argentinian Malbec wines are known for their plush, velvety texture, deep purple colour, and powerful fruit flavours. Expect notes of blackberry, plum, and black cherry, with hints of cocoa, vanilla, and sweet spice. The wines have a generous mouthfeel and soft tannins, making them easy to enjoy on their own or with a variety of food pairings, from grilled meats to empanadas.
Have you tried all the different types of Rioja?
There are several different types of Rioja wines, which are classified based on their aging process. These include:
1. Rioja Joven: This is the youngest and freshest style of Rioja, typically aged for less than a year. It exhibits vibrant fruit flavors and minimal oak influence.
2. Rioja Crianza: These wines are aged for a minimum of one year in oak barrels, followed by additional bottle aging. They offer a balance between fruitiness and subtle oak flavors.
3. Rioja Reserva: Reserva wines are aged for at least three years, with a minimum of one year in oak barrels. They showcase more complex flavors, softer tannins, and enhanced aromas.
4. Rioja Gran Reserva: This is the highest classification, with wines aged for a minimum of five years, including at least two years in oak barrels. Gran Reserva wines are known for their elegance, maturity, and rich flavors.
Each type of Rioja offers a unique taste profile, allowing wine enthusiasts to explore a range of styles and aging characteristics.
Conclusion
In this post, we've explored five delicious alternatives to Rioja, each with its own unique character and appeal.
While all of these wines are worth trying, my personal favourite is Ribera del Duero, as it shares the same Spanish roots and Tempranillo grape variety as Rioja, but offers a slightly richer and more full-bodied experience.
However, the best way to find your own favourite is to taste and explore these wines for yourself – so I encourage you to venture beyond Rioja and discover the world of fascinating flavours that awaits. Salud!
FAQs
What are the three types of Rioja wines?
The three types of Rioja wines are:
1. Rioja Tinto (Red): This is the most common type of Rioja wine, made primarily from Tempranillo grapes. It can range from young and fruity to aged and complex, with flavors of red berries, vanilla, and oak.
2. Rioja Blanco (White): Rioja Blanco is made from Viura grapes, although other white grape varieties may be used as well. These wines tend to be crisp, aromatic, and refreshing, with flavors of citrus, apple, and sometimes floral notes.
3. Rioja Rosado (Rosé): Rioja Rosado is a pink wine made from red grape varieties, typically Tempranillo or Garnacha. It is known for its vibrant color, fruity aromas, and flavors of red fruits, such as strawberries and raspberries.
What is the flavor of Rioja wine?
Rioja wine is known for its unique flavor profile. It typically exhibits a combination of red fruit flavors such as cherries and strawberries, along with notes of vanilla, spice, and oak. The wine often displays a medium to full body with a good balance of acidity and tannins, resulting in a smooth and elegant taste.
What type of wine is a Rioja?
Rioja is a type of wine that originates from the Rioja region in Spain. It is known for its traditional winemaking techniques and is primarily made from the Tempranillo grape variety. Rioja wines can vary in style, ranging from young and fruity to oak-aged and complex, with red, white, and rosé varieties available.
What is similar to Rioja?
Similar to Rioja, there are several wine regions in Spain that produce high-quality red wines. Some notable examples include Ribera del Duero, Priorat, and Navarra. These regions also offer rich and complex red wines, often made from indigenous grape varieties, and are known for their ability to age well.
What does Rioja taste like?
Rioja is a renowned wine region in Spain known for its red wines. The taste of Rioja wines can vary depending on the style and aging. Generally, Rioja reds offer flavors of ripe red fruits like cherry and plum, along with notes of vanilla, tobacco, and spice. They often have a medium to full body, moderate acidity, and a smooth, velvety texture. The oak aging process lends additional complexity and can contribute flavors of coconut and cedar.